Crewe Tyre & Exhaust Celebrates 30 years
March 19, 2015
Katy Harrison
News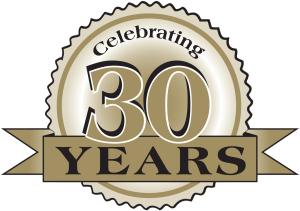 Crewe Tyre & Exhaust Ltd, a local business based in Crewe which supplies and fits all major brands of tyres and exhausts, is celebrating 30 years in business. The firm was originally established in 1966 as a sub-division of the Harris Motor Company, Stoke-on-Trent but since 1985, the company has been owned and operated by Eric Harrison.
Eric Harrison left his job as a sales rep for Michelin to open up his own business in 1985 and hasn't looked back since. Eric says, " If I was given the chance to go back 30 years, I would have made the same decision again. We are proud to have been a family run, independent business for the past 30 years and this has always enabled us provide a consistent and high standard of customer service.  I would like to take this opportunity to thank all our customers in Crewe and the surrounding area who have supported us over the last 30 years and we look forward to providing service to our customers for many years to come".
As a testament to the companies commitment to providing a high level of service, the company was once again awarded Michelin Certified Status in January 2015. This is awarded to tyre dealers who have reached a high standard in all areas of their business. Centres that achieve this status signify a centre of excellence within the industry, giving consumers confidence that a high level of quality and high service is provided at all times.